"FOREST" YUKI ARIMASA by Apple iTunes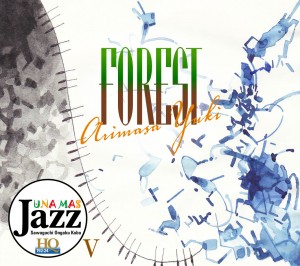 "FOREST"
YUKI ARIMASA

Genres: Jazz, Music
Released: May 01, 2011
℗ 2011 UNAMAS JAZZ
Yuki Arimasa
Born in 1961 in Tokyo, Arimasa started piano lessons at the age of 3, and was inspired by Oscar Peterson at 12 to proceed studying jazz personally. Upon graduation from Tamagawa University (majoring English literature) in 1983, he entered Berklee College of Music to study piano and composition. Winner of Hank Jones Award and Duke Ellington Composer Award while in College. Graduated in 1986 and remained in the college as assistant professor for 8 years. Returned to Japan in 1996 and led the production of "The Bitter Life of Scarecrow" as Leader of the album. Established Jazz Solfege class in Senzoku Gakuen College in 2000 to contribute in educating young artists. Currently runs his own trio and also presents compositions and arrangements to number of projects. The performance at Unamas covers not only his piano trio but also solo and duet pianos. This is the first album of his piano in solo that consists mainly of his original works.
Technical Specifications
Microphone: SANKEN CO-100K CUW-180
BRAUNER PHANTOM CLASSIC
Mic pre-amp: RME OCTMIC-II TLAUDIO A-1
Audio Interface: RME Fireface UC
DAW: Pyramix Native+MacBook Pro
Power-supply Isolation: Soundnite
Studio Acoustic Treatment:Nittobo AGS Sound Diffusing Absorber
Related Posts